Outerspace! What a crazy place and I feel so philosophical thinking about it. It's insane to consider that the universe goes on and on...and on...and on...I can't wrap my head around it in the least. I've always been fascinated with astronomy. I was listening to a couple of podcasts today about Saturn, Saturn's rings, and it's moon Titan. Saturn happens to be one of the planets that intrigues me most.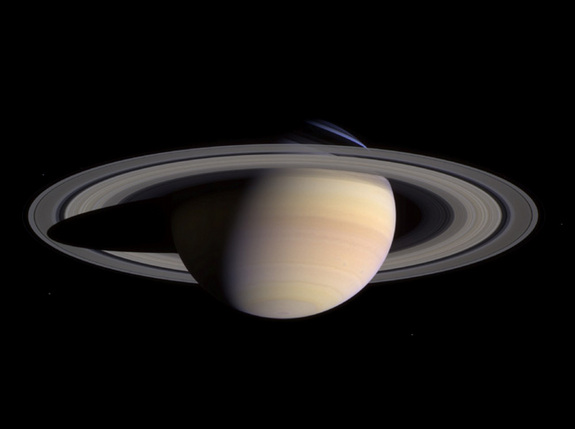 Saturn is the sixth planet in our solar and second largest to Jupiter. It was named after the Greek God Cronus who was the father of Titan. (Greek mythology!) This planet is made up of all gas and is about 9x larger than Earth. Saturn has some of the most noticeable rings of all the planets. Interestingly enough, in the podcast I was listening to was talking about how it is thought that Earth once had rings too. This particular planet however has 9 rings that are made up of ice, rock debris, and dust. I didn't know this, but Saturn also has 62 moons! One of the, Titan, is the 2nd largest moon in the solar system, just behind Jupiter's Ganymede. It is also larger than the planet Mercury. Titan is also one of the only planets in the whole solar system to have it's own atmosphere. From what I've read and understood, besides the thought of Saturn having a rocky core, it is mostly made up of helium and hydrogen.
That's all I got for you today! Michelle is here! Yay!!!!!
:)