In a few weeks from now I will be in Minnehaha Falls doing some engagement photos for a friend. I am talking about it with him right now. I have never been there before so I was looking at photos to try and get a feel for the area and what type of photos we can do. I thought these were just too pretty not to share.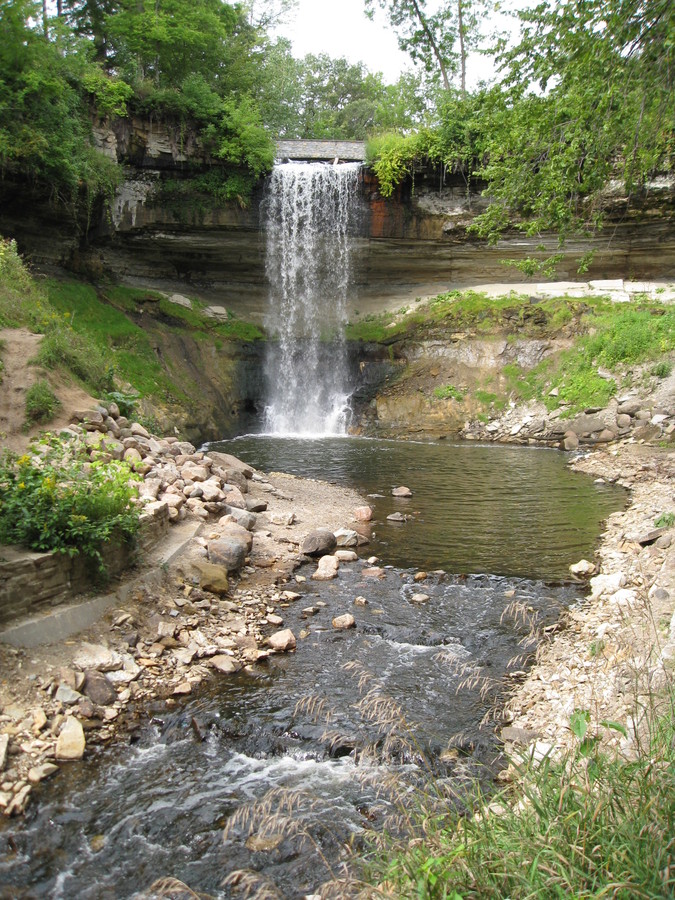 I'm really excited to take these photos. I haven't ever photographed waterfalls before so this should be interesting.
"
A picture of your night.
"
Apparently I don't do enough night photography...I couldn't find my own photo. I think that needs to change as long as we are on the topic of photography. But this is pretty much what it looks like outside my window. Snowy and cold. I really didn't know what this topic meant. But I didn't think you would want to see a photo of me sitting at my computer, or cooking, or cleaning...
Skipping ahead a few weeks, March is going to be a super busy month! I am going home a weekend, the Cities the next weekend, and over to Bemidji the weekend after. I think I will be eating Ramen noodles all month. Oh well. It will be worth it. This means, I have the last couple weeks of February to prepare. And by prepare I mean try and save some money, haha.
Marlon
and I also made good progress on the new Handmade on Sunday branding last night. There were many revelations made. It will be good though. We have a solid idea of how we want the branding to look. I just need to invest in a few things, like a sewing machine, (and there goes that earlier thought of saving money...) so I can get underway with some projects that need to be accomplished before that weekend trip to 'dji. I have a month. Ready...Set...Go...
:)
P.S.
The Daybook
is having a GREAT
giveaway
. A giftcard to purchase a fantastic camera bag like this:
So I am trying to boost my chances by sharing it with you.